Our very first blog entry is a heart warming little story from Ira Dass, a friend of Vanastree.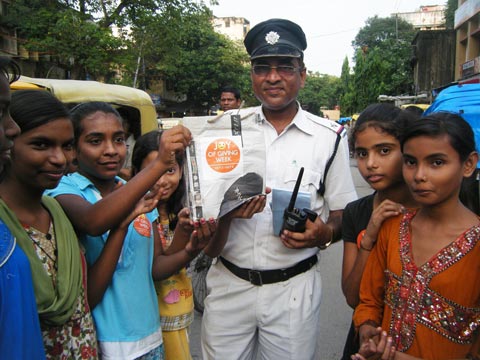 Anando is an NGO in Kolkata working with marginalised children. This year the Anando kids made newspaper pots, filled them with soil and grew 30+ saplings. As part of the Joy of Giving programme, they went to the local bus stop and gave the saplings away to passersby saying, "Help keep the world green. We all live in spaces too small to have a garden but everyone has space for at least one plant". Local rickshaw wallas got enthused, started helping and there was quite a buzz. Imagine this effort by kids, some of whom live in single, tiny rooms with many other family members. Maybe they can use seeds from the Vanastree collective I am bringing them when I visit in December and repeat this next year – this way the seeds will go far and wide.
Inspired kindness and action spring from nowhere and everywhere. Best wishes for a happy, safe Deepavali.