The Land and Lens Photography Exhibition in Bengaluru – April 7th-13th
When:
22/01/2017 @ 10:00 – 19:00
2017-01-22T10:00:00+05:30
2017-01-22T19:00:00+05:30
Where:
Venkatappa Art Gallery, Bengaluru
Kasturba Rd
Bengaluru, Karnataka 560001
India

Contact:
Suresh Kumar
+91 98802 82402
An Invitation for the Land and Lens Photography Exhibition in Bengaluru
We invite you to join us for a photography exhibition by youth and women farmers of Chamarajanagar and Sirsi—at the Venkatappa Art Gallery, Kasturba Road, Bengaluru.
Land and Lens Exhibition: April 7-13, 2018 10 AM – 7 PM
Land and Lens Inauguration: April 7, 2018 5 PM
Mannu-Kannu Mela: April 7 & 8 (Sat & Sun), 2018 11 AM – 6 PM
Land and Lens is a buoyantly-bold experiment with three simple goals:
Train rural women and youth how to use professional-level cameras
Through the camera lens—encourage them to fearlessly reveal their land, lives, and inherent creativity
Provide them venues, as artists, to share their work
Mannu-Kannu Mela
Our opening weekend event will host many of the Land and Lens photographers, and stalls by Vanastree, Vanya, and Honneru: Rural Youth Collective—featuring their products, crafts, seeds, and more.
The Land and Lens Exhibition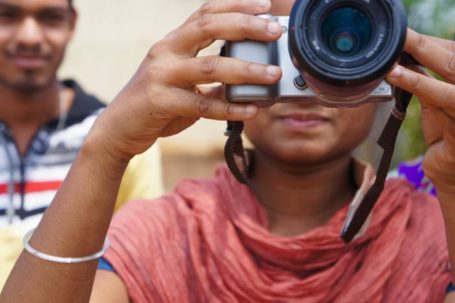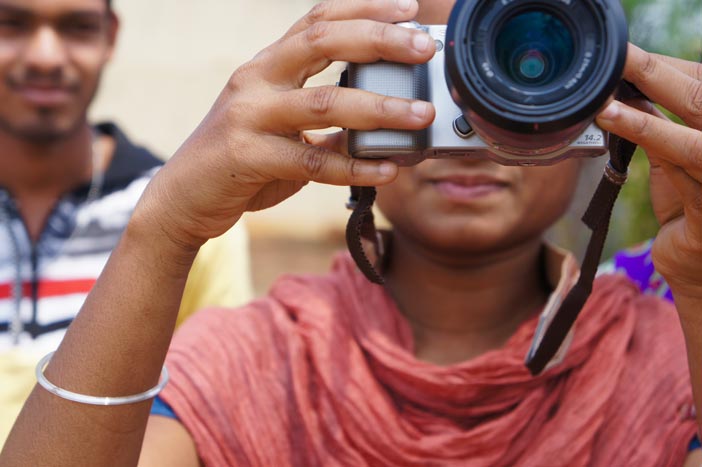 This vibrant exhibition of photos documents a buoyantly-bold process. Rural and youth participants, none of whom had previously been trained in the use of a camera—were encouraged to fearlessly explore sessions of self-guided photography. With unrealised talents coming to light, each photo isn't just an image for our students—it is an experience.
Through this exhibition, we aim to provide our photographers a unique space. One where their creative expressions can open viewer's eyes to places and lifescapes seldom explored. Soil and skies, crops and trees, community and home, and unusual spaces that the streets become. Agricultural and rural land, expansive and beautiful, but often stressed. With its many hardships and joys, the students share revealing glimpses into the daily rhythm of village India.
More than simply a collection of photos, the Land and Lens exhibition features elements of traditional village art alongside contemporary media—weaving together a vivid narrative of a collective rural experience in the Chamarajanagar and Sirsi regions.
For more details about the Land and Lens Photography Exhibition, visit landandlens.org and facebook.com/landandlensindia.