Dear Friends,
Vanastree is happy to invite you to the tenth (and very last!) Malnad Mela in Bengaluru.
Date: January 21-22, 2017 (Saturday & Sunday)
Time: 11am – 6pm
Venue: Golden Bead School, Bengaluru (click to see site map)
Why is this our last Malnad Mela in Bengaluru? We have had ten fantastic years in this city, grown with you and also seen some similar initiatives come up and thrive in the meantime. While we will miss coming here with the Malnad Mela, we feel that our limited energies now need to be directed to areas and communities that need scaffolding. In that spirit, Vanastree will continue to strengthen our home base in Sirsi, and is committed to working with youth farmers in the Chamarajanagar area in the long term, with Punarchith, our partner group there. Some of the youth will be at the Mela with their produce, despite the severe drought that has torn apart their lives and land.
You can continue to enjoy our products as you always have, under the brand name of Vanya, our livelihood project, which has now hived off and is independently managed by the local community.
Theme
Our theme this year is traditional seeds and cuisine, and transformation/healing. While our endeavour calls for a celebration, we are also aware of the many depressing issues in these times. We are more invested than ever to find new and creative pathways to keep forging ahead with peace and deep strength.
Products
We bring you once again the many Malnad delights you expect from us: organic open pollinated seeds, delicious natural foods and a selection of non-foods. More than 50 products in total. The Malnad Kitchen will have snacks and beverages made on the spot with the spotlight on traditional banana cuisine. Several women farmers from the Vanastree collective will be there to help you sample our fare and to have conversations and sharings with you.
Pick from a range of products to take home: jackfruit and banana chips, chutney podis and pickles, nelli (amla) leha and jam, malnad marmalade, honey, jaggery, malnad style peanut butter, choco chai, indigo hair colour, kokam butter balm, hand knitted rugs, soapnut scrub, soapberry shampoo powder, up-cycled wood products and many, many more gems.
Additionally our partners Honneru Rural Youth Collective, SOIL, Karnataka Alliance for Safe Food KASF), Namma Angadi, Charkha/Desi, The Crafts Studio, Anando, and the Karadi Betta farming family will be at the Mela with their products and message.
Experience
* VanaSeed – Let your hands get to know precious forest and garden seeds, as you create installations and more at our specially-created work station at the Malnad Mela.
* Malnad Kitchen – Taste our banana dosai, banana bonda, banana kadbu, banana sticky-fry, banana shavigay, and other delights along with our other malnad specialities like kashaya, kokam juice, tambli, masala jack papad, sweets and savouries. Engage with the chefs as they cook for you.
* Living Soil – See, smell and feel different kinds of soils from around Karnataka as the lively Soil Vasu helps you discover what it means to recreate soils on degraded lands. Learn barefoot ways to test your soil and experience the fascinating world of soil organisms as our soil doctor dances, sings and speaks to you!
* Watch a Food Film — KASF will have regular screenings of the film Genetic Roulette on the ills of GM foods at their stall
* Pot Away — Make your own little paper pots with a wooden pot maker that you can take home to fill and plant seeds in, allowing for an easy, eco-friendly transplanting.
* Block Printing – Learn about the vegetable colours used to dye handloom cloth from the Charkha and Desi group. Try your hand at block printing and take home a napkin or handkerchief.
* Sing-a-Song – Join in or listen to and enjoy an impromptu session of Kannada folks songs in the evening by youth farmers.
We are looking forward to making our last Bengaluru Malnad Mela our best—so please do pass the word (and attached poster) around, and forward this mail to networks and people you know who may be interested in attending. As always, its only word of mouth that spreads the message and keeps us going as we reach out to you from our forest homesteads. We continue to do this without any corporate sponsorship: only ourselves, our grit and community spirit make this happen over and over again.
See you at the Malnad Mela over the weekend of January 21-22, 2017! For your convenience, we have set up Paytm facilities where possible. Do bring along change though—it will be of great help and we will love you the more for it!
We have valued your patronage, friendship and spirit over the last decade. And look forward to continuing to engage with you with meetings, postings and sharing.
For more information about Malnad Mela 2017, see our website's Events Page, or visit our Vanastree Facebook Page.
Best wishes,
Sunita Rao
For the Vanastree collective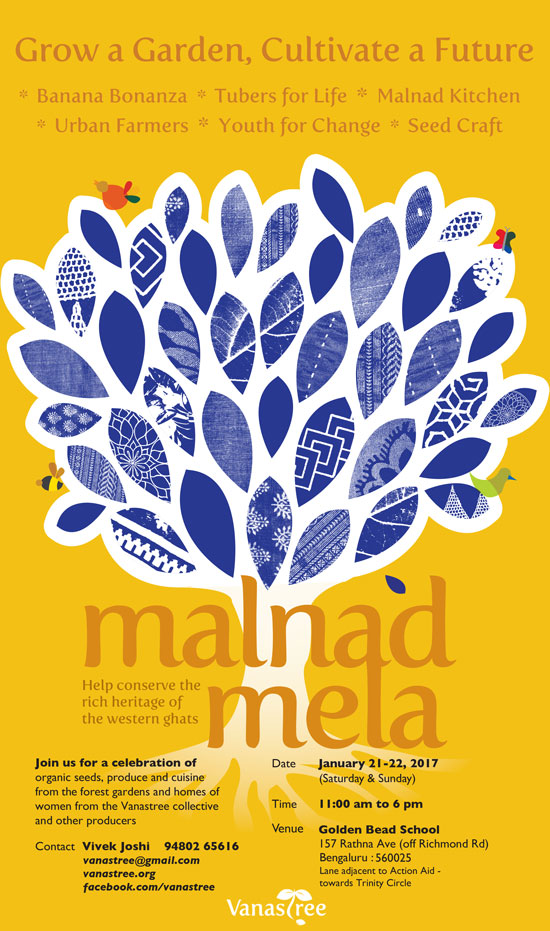 Sanity and ecological etiquette prevailed at least in some little pockets of India this past festival season. It almost seemed unreal to celebrate Ganesh Chathurthi with a hand sculpted clay idol adorned with clay paint, and use flowers, produce and compostable decorations from the garden. Deepavali was similar with oil lamps, home made sweets and good cheer with family and friends. Sharing photos of the "habbas" gone by and wishing you all a bountiful winter food garden.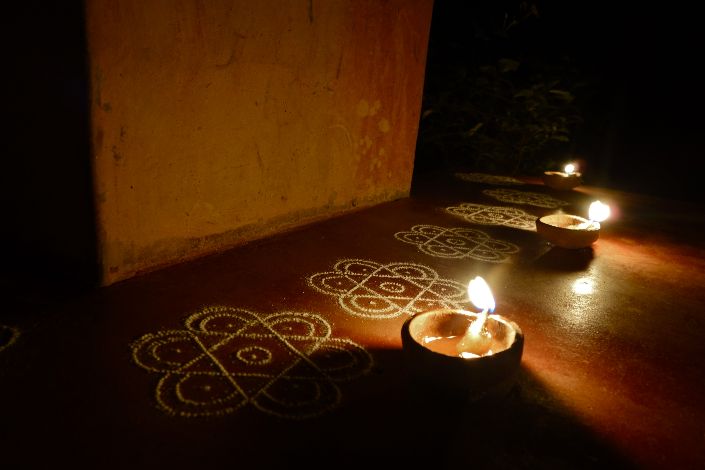 Our very first blog entry is a heart warming little story from Ira Dass, a friend of Vanastree.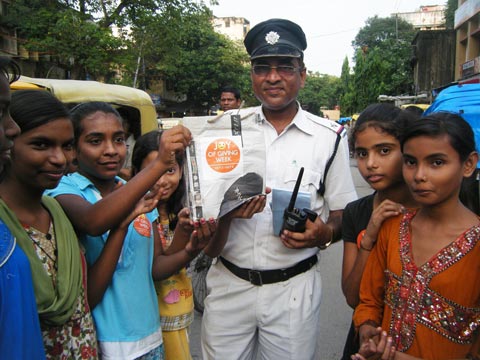 Anando is an NGO in Kolkata working with marginalised children. This year the Anando kids made newspaper pots, filled them with soil and grew 30+ saplings. As part of the Joy of Giving programme, they went to the local bus stop and gave the saplings away to passersby saying, "Help keep the world green. We all live in spaces too small to have a garden but everyone has space for at least one plant". Local rickshaw wallas got enthused, started helping and there was quite a buzz. Imagine this effort by kids, some of whom live in single, tiny rooms with many other family members. Maybe they can use seeds from the Vanastree collective I am bringing them when I visit in December and repeat this next year – this way the seeds will go far and wide.
Inspired kindness and action spring from nowhere and everywhere. Best wishes for a happy, safe Deepavali.